Matt and I had the opportunity to go to a stunning home today to install the much-anticipated Acrylics Gallery display of Jordan, Joshua and Jacob.  I mean does this look awesome or what?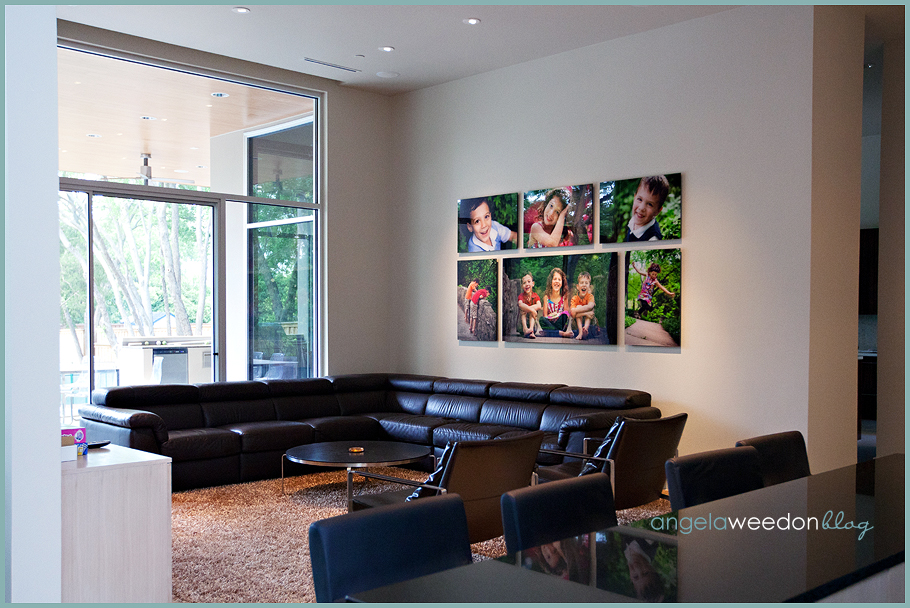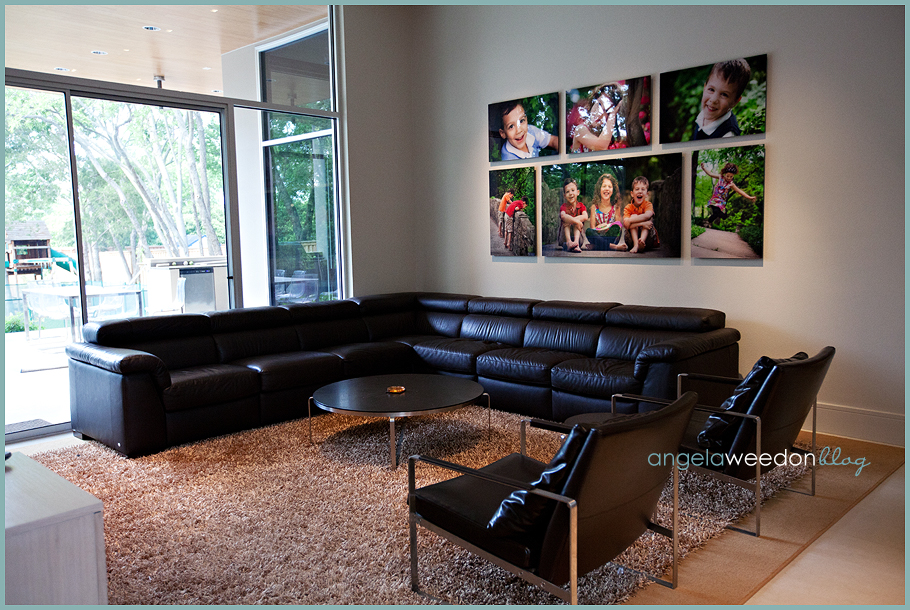 The display consists of one 30×50 inch and five 20×30 inch Acrylic Stand Out portraits.  The color and sharpness that can be achieved in acrylic displays is just unreal.  Here is a view up close:
But I think to really get the gist of this house, you need to see the gallery from afar.  HELLO amazing grand home!  It is such an honor to have our work displayed alongside some very important (and large) art pieces in this beautiful home.  Thanks "S" family!   We can't wait for the next time to play with the kids again!